Offering oil and gas licences every year distracts from the challenge of winding down UK North Sea
New areas for oil and gas development on the UK's North Sea continental shelf are to be made available through annual licensing rounds subject to net zero tests. These proposals by the UK government, outlined in the 2023 king's speech to parliament, fly in the face of recommendations by the Climate Change Committee – the government's own independent advisers.
The move should not be summarily dismissed as "political posturing" ahead of a general election, however. It may cause significant damage, not least because it distracts from critical questions surrounding how the UK will transition to low carbon energy.
Licences, under the 1998 Petroleum Act, are how the UK government grants companies exclusive rights "to search and bore for, and get, petroleum". Companies are invited to bid for access to areas on the UK continental shelf which are pre-selected by the regulator (in consultation with industry).
The first such licensing round was held in 1964. Regular rounds have been held since – the 33rd and most recent licensing round opened in October 2022. Despite the government's announcement that year that over 100 new licences would be issued, only 27 have been awarded at the time of writing. The government claims annual licensing rounds will encourage oil and gas production in UK waters.
Wrong answer, wrong question
The licensing system in place has arguably done the job of allocating access to the UK's oil and gas. What's questionable is whether, considering the climate emergency, annual licensing rounds will revive interest in what has long been a declining basin.
Handing out licences on its own is insufficient to attract investment. There is growing recognition among financial analysts of the risks of stranded assets in oil and gas. Shell's withdrawal from the Cambo oil field northwest of Shetland in 2021 showed licence holders are willing to withhold their final investment decision if deemed economic or politically expedient.
The government's focus on new licences is a red herring, as the bulk of remaining resources are in areas that are already licensed. It will be regulatory approval of field development plans, via a process known as consents, that will allow these existing licences to actually start producing oil or gas.
The recent decision to approve Rosebank (an oil field first licensed in 2001) is a case in point.
Annual licensing rounds will not ensure the UK's energy security either. Recent licensing rounds have yielded relatively small volumes of gas that do not substantially add to UK reserves. Any oil and gas developed as a consequence of new licences is unlikely to come to market quickly and will be sold at international market prices. Producing oil and gas domestically has not insulated the UK from high prices.
The energy secretary, Claire Coutinho, has acknowledged that UK production "wouldn't necessarily bring energy bills down". The Skidmore Review of the UK's net zero plans and the Climate Change Committee have made clear that the most effective method of helping households afford energy is to "cut fossil fuel consumption … improving energy efficiency, shifting to a renewables-based power system and electrifying end uses in transport, industry and heating".
New licensing rounds are unlikely to restore offshore oil and gas jobs that have been steadily lost over the years, and which may no longer be seen as a desirable prospect by workers.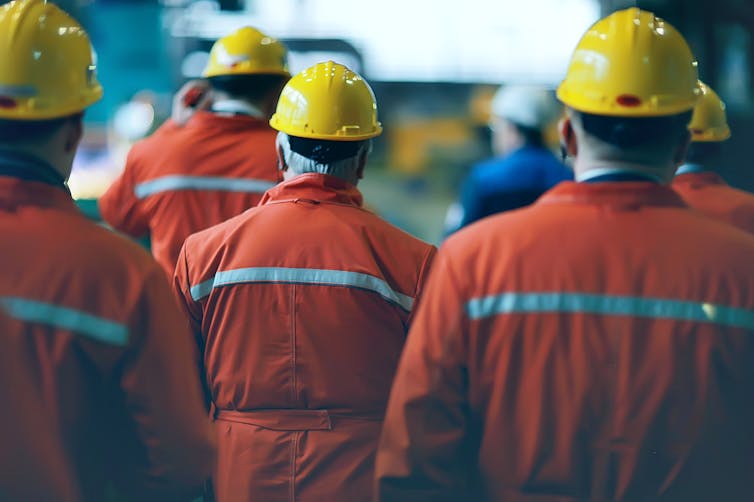 The government's claim that two new "tests" will ensure the compatibility of new licences with the government's net zero goal, too, does not bear scrutiny.
The first, whether oil and gas imports are projected to be larger than domestic production, is a very weak test as it captures the UK's default position and will lock in dependence on fossil fuels rather than accelerate the transition.
The second, "that the carbon emissions associated with the production of UK gas [must be] lower than the equivalent emissions from imported liquefied natural gas (LNG)", ignores the emissions associated with burning gas (known as scope 3 under the international accounting protocol for greenhouse gases).
These scope 3 emissions account for 65%-85% of the total emissions and are often omitted from statements about the lower carbon content of UK gas. Instead of comparing the carbon footprint of UK gas with imported LNG, pipeline gas from Norway would be a more appropriate (and lower-carbon) comparison.
In any case, the UK oil and gas industry's targets for decarbonisation set out in the North Sea transition deal signed in 2021 have been criticised by the Climate Change Committee as insufficiently ambitious.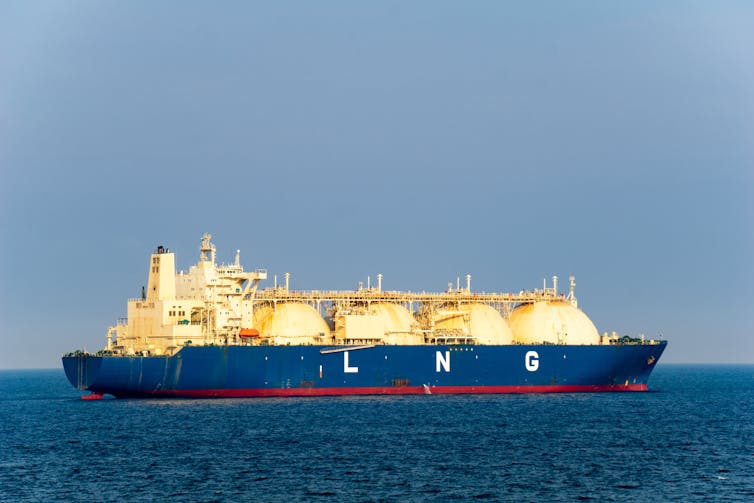 The prominence of oil and gas licensing in the government's legislative plans is striking. Fossil fuel licensing is a potent political symbol, and not only for campaigners who have worked for years to get licensing onto the agenda. Sunak and Starmer are now harnessing that symbolism for political ends.
A fixation on new licensing, however, is a distraction. It offers comfort in the possibility of conserving oil and gas production through developing new fields, rather than grasping the challenge of a rapid transition.
It leaves untouched the pressing issue of how to phase down oil and gas production from existing licences in a just and equitable way. It deflects from the enormous challenge of decommissioning offshore infrastructures, and the questions that need to be asked about what the North Sea is for and how it can sustain our collective future.
---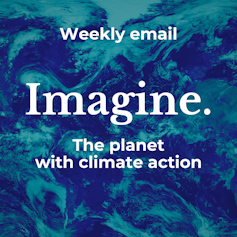 Don't have time to read about climate change as much as you'd like?

Get a weekly roundup in your inbox instead. Every Wednesday, The Conversation's environment editor writes Imagine, a short email that goes a little deeper into just one climate issue. Join the 20,000+ readers who've subscribed so far.
---

Gavin Bridge receives funding from the UK Economic and Social Research Council.
Gisa Weszkalnys receives funding from the UK Economic and Social Research Council.