Natalie Zemon Davis, who died on October 21 just short of her 95th birthday, was probably the best-known and most well-regarded of North American historians since the 1970s. She published her first book, Society and Culture in Early Modern France, in 1975 and was writing the final pages of her last book in the weeks before she died.
Her early work on the popular culture and religious mentalities of artisans and labourers in the 16th century captured imaginations, and she led the early teaching of women's history at the University of Toronto. But it is her distinctive methods and contributions to what came to be known as microhistory that are best remembered.
Microhistory is a method and approach to historical writing that deploys close analysis of an incident, a life or a specific location as a way into writing about wider society. It used methods of close reading of sources as though through a microscope and reading against the grain, to reveal small details or clues that might challenge more established theories.
Microhistory brought a different scale and point of view to the writing of history, one based on closeness and familiarity as opposed to distance and strangeness. Davis practised microhistory using her great gift for storytelling; over her lifetime, it took her from a village in 16th-century France to 17th-century Québec and on to North Africa and Suriname. Her approach is best conveyed in these three books.
The Return of Martin Guerre was Davis's most famous work and the subject of the internationally renowned 1982 French film of the same name, on which she collaborated. It told the 16th-century story of Arnaud du Tilh, who impersonated a peasant named Martin Guerre from the Gascon village of Artigat.
Using the evidence and surrounding correspondence of the court case that arose, Davis drew on her deep knowledge of urban and rural labouring lives. Through the approaches of cultural anthropology and psychology, she centred her story on Guerre's wife, Bertrande de Rols.
Abandoned by the real Guerre for eight years, de Rols accepted the "returned husband" (who was actually du Tilh) and lived with him for three years before discovery of the deception. Was she duped or willingly complicit?
Davis did not just follow the evidence in the court testimonials of the judges of Toulouse, but probed behind them into the lives of the villagers of Artigat. She conveyed to her readers an empathetic understanding of the constraints on de Rols's life, and the opportunities open to her to make her choices.
Women on the Margins again followed the lives of individual women. This time, three urban women of different religions born in 17th-century Europe: Glikl von Hameln, a German-Jewish merchant woman in Hamburg; Marie de l'Incarnation, a French Catholic missionary who made her life in New France (Québec); and Maria Sibylla Merian, a German-Dutch Protestant artist-naturalist of flora and fauna who travelled to Suriname in the Caribbean.
This was not a microhistory based on an event, as in Martin Guerre, but one based on people who were marginalised due to their gender and – in the cases of Von Hameln and Merian – their religion.
The lives of these women took Davis outside Europe to the encounters of Maria de l'Incarnation with Amerindian women in New France, and of Merian with Caribbean and African enslaved women in Suriname.
Davis reconstructed the interactions of ordinary European women with people and places that existed far beyond their previous experiences. This led her to what became her preoccupation: connecting narratives of local and individual histories with the wider world.
Trickster Travels showed Davis again interrogating and contextualising known sources and texts. But this time, she was reconstructing the life of al-Hasan al-Wazzan, otherwise known as Leo Africanus – a north African merchant, traveller, diplomat and author of The History and Description of Africa (1550).
She wrote of his dilemmas, his ruses, his beliefs and his compromises. Drawing on and writing about translated Arabic texts, she recreated Africanus himself as a translation: an Arab African, a Muslim converted to Christianity, living in Rome, writing in Italian about Islamic culture and the geography of Africa.
With this intriguing story of an Islamic captive and scholar, Davis successfully placed her practice of microhistory on a global stage, just at the time many European historians were rethinking their subjects, and connecting their histories of Europe with those of the wider world.
Davis continued writing this global microhistory in her unfinished but almost complete book, Braided Histories. It explores the lives of plantation owners and enslaved peoples on one plantation in 18th-century Suriname – the Dutch colony in South America.
The author of several books, articles and book chapters, Davis was also a generous scholar who warmly engaged students and established writers in stimulating, probing conversation across many fields.
---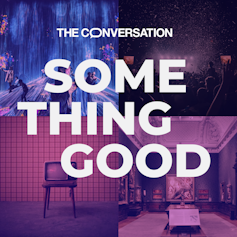 Looking for something good? Cut through the noise with a carefully curated selection of the latest releases, live events and exhibitions, straight to your inbox every fortnight, on Fridays. Sign up here.
---

Maxine Berg receives funding from The Leverhulme Trust.