Japanese manhole covers are painted with flowers, bridges, mountains and mascots — and now they're for sale
Visitors to Japan are usually primed to look up – at the vast skyscrapers, the ornate temple gates, the traditional timber-framed guesthouses. Those who look down at their feet, though, might have noticed something equally intriguing on the ground. Ornate manhole covers in wrought iron, often plain, sometimes brightly painted, dot the country's pavements, separating street life from the sewers that run below.
These objects have garnered a considerable following of "manholers" (as the hobbyists are known), who will be delighted to learn that city officials in Kyoto and other local authorities are now putting up retired covers for sale. For ¥5,500 (£31), fans can purchase their own 90kg piece of Japanese street furniture.
A construction ministry employee came up with the idea of decorative manhole covers in the late 1970s. It was an attempt to get the public on board not just with costly upgrades to the sewer system, but with the existence of the sewer system itself.
Beyond such efforts at corporate social responsibility, though, these urban ornaments connect to a long-standing historical urban planning concept, "machizukuri". They speak to efforts revive local communities and wider regional economies.
A successful marketing ploy
Today more than 90% of municipalities have their own distinctive manhole cover designs. The motifs used are often rooted in local history, geography and culture.
They include the usual traditional cherry blossoms, landscapes, castles, bridges, birds and, as the Japan Ground Manhole Association website puts it, the wind and the Moon. Others reference sports teams, anime and local mascots.
Yokohama, in the summer of 2023, got four new Pikachu lids, when the city became the first in Japan to host the annual Pokemon world championship. These weren't the first Pokemon-themed covers though. On the Pokelids website you can see similar designs mapped out across the country, from Hokkaido in the north to Kyushu in the south.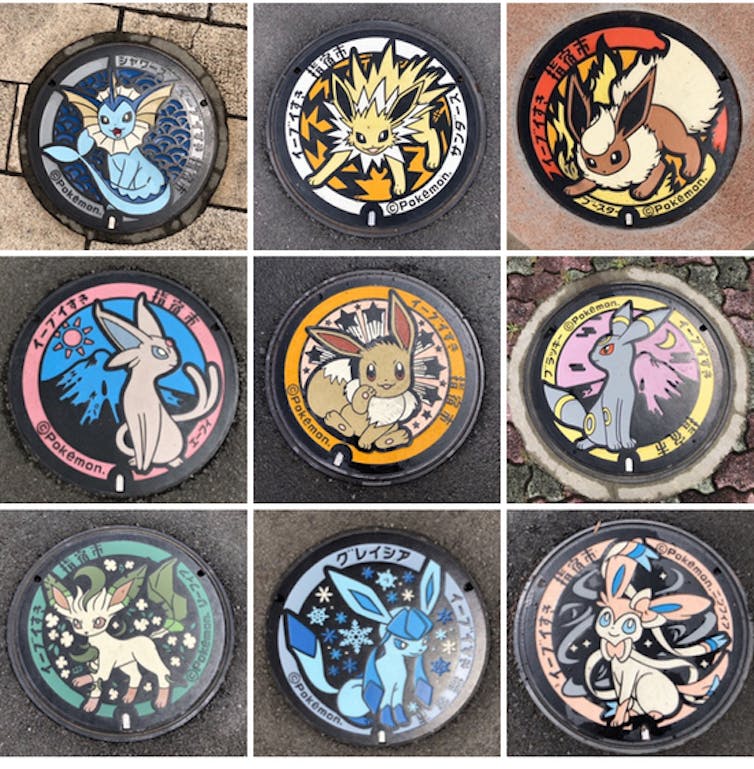 Manhole designs now adorn keychains, t-shirts and mugs, as well as a trading card game. An annual manhole summit has been organised since 2012. The tenth edition, held in Tokorozawa on December 1 2022, attracted an estimated 14,000 visitors.
This popularity is partially down to the successful publicity of the local agencies that manage the sewerage networks. Replacing worn-out covers is expensive. As the sewers are mainly run by local authorities, it is taxpayers' money that gets spent on replacements – so getting the public on side is crucial. Capitalising on the covers' popularity could also now be a good source of revenue for debt-laden public bodies.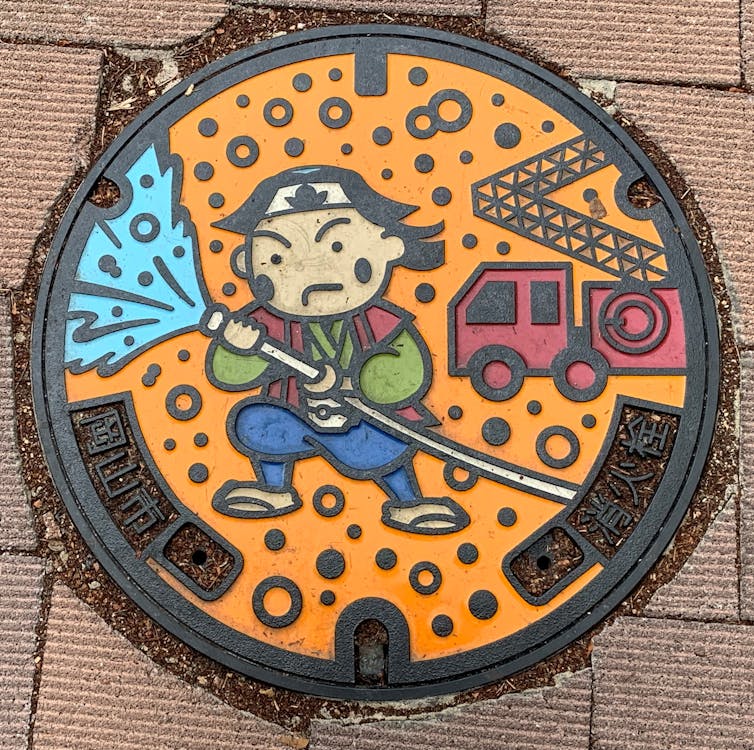 Community building
Manhole covers sometimes provide tourist information at sightseeing spots and sports events or outline emergency escape routes in the event of an earthquake or tsunami. Some include QR codes and augmented reality.
This speaks to the urban design trend of machizukuri, a term which combines machi (best translated as "community" or "shared space", a place both physical and intangible in which community comes together and social activities take place) with zukuri (which means "producing" and "nurturing"). The idea connects urban planning with community building.
By the late 1960s, the environmental damage caused by Japan's rapid economic growth after 1945 was becoming impossible to ignore. The period was also a time of tumultuous student and anti-war protest.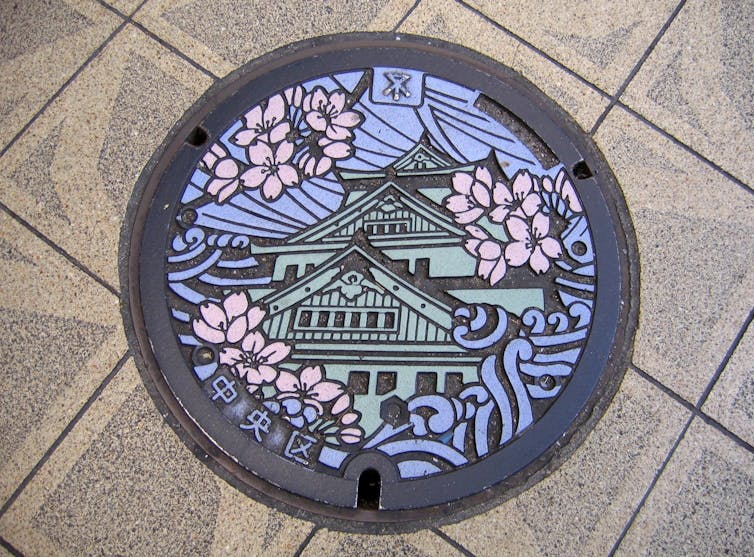 Machizukuri emerged as an idealistic philosophy that aimed to improve the everyday environment through a bottom-up transformation, involving citizens, experts and local officials. The idea was to enliven urban areas by energising residents and reveal the spirit of the locality.
The term was more widely used in the mid-1970s and through the 1980s, as national economic policy brought increasing free trade in agriculture, relocated large factories overseas and privatised state-owned businesses. These neo-liberal reforms were a major cause of the now well-known problems of rural depopulation and ageing in Japan.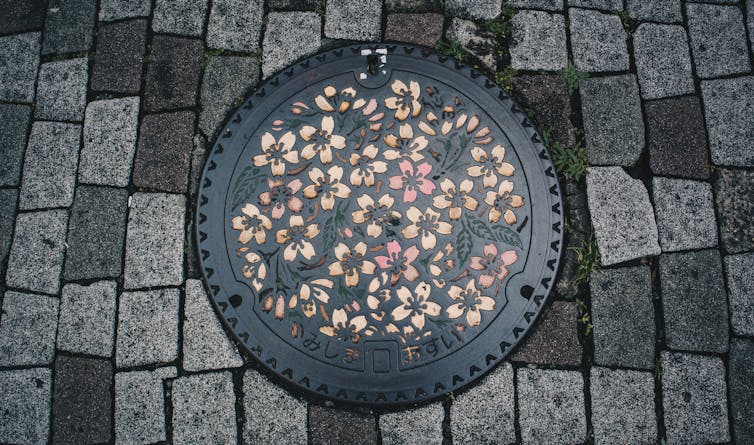 Ultimately, the responsibility for rural revitalisation shifted on to municipalities. Local authorities were tasked with finding creative ways to sustain and revive local economies. The idealistic philosophical notion of machizukuri of the late-1960s was coopted by the changing economic imperatives of central government.
In the 1990s, tourism – domestic and inbound foreign – became a primary tool for machizukuri. Local authorities in declining rural areas tapped into a national sense of nostalgia in their campaigns to attract domestic visitors. Small towns and villages became the repository of what the popular mass media came to describe as the "real Japan", the one left behind and forgotten in the rapid transformation of the postwar years.
The bubble economy of the early 1990s saw amusement parks, golf clubs, holiday resorts and out-of-town shopping centres populate the landscape and create jobs. Transportation to major cities was vastly improved through high-speed rail and highway networks. Local specialities – food, farming products, arts and crafts – were commodified and marketed. As elsewhere, the connection between localism and economic ideologies, such as post-developmentalism and neoliberalism, has become central to the growth of consumer society in Japan.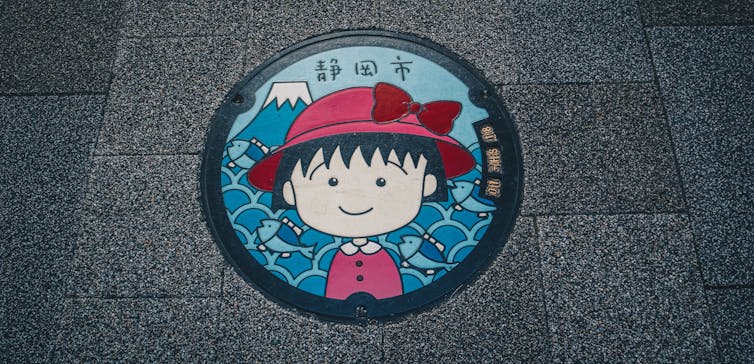 Fans who decide to invest in a manhole cover are not just buying a pretty, heavy piece of artwork but something with cultural significance, that speaks to a feeling of shared belonging and communal life. The fact that they are even for sale also highlights how fragile – how under threat – this feeling is. Local communities, after all, have been destroyed by the neoliberal economy of the last four decades.
Machizukuri effectively creates a marketplace for nostalgia. These decorative manhole covers are simply one more element in the commodification of the spaces and places in which everyday life takes place. A pragmatic approach to sewerage management has become another opportunity to go shopping.

Martyn Smith does not work for, consult, own shares in or receive funding from any company or organisation that would benefit from this article, and has disclosed no relevant affiliations beyond their academic appointment.