Are journalists serving Virginia's voters well? Election could offer insights on media on national level
As Virginia holds elections on Nov. 7 to fill all 140 seats in the state legislature, the results will likely offer insights on the nation's political pulse. Voters' preferences for Democrats or Republicans may well reflect how they feel about Joe Biden or Donald Trump – and about key issues such as abortion, the economy and public education.
The election also will hold important lessons for the nation's journalists as they gear up for the 2024 presidential race.
As a journalism professor and diligent voter in Virginia, I've been closely following the news about the state's upcoming elections. Much of the reporting has provided readers with stories about candidates' qualifications and positions on critical issues – the kind of information voters need to cast their ballots.
But I also have seen articles that may discourage voting or undermine the democratic process. Those stories tend to hype fleeting scandals and mostly serve to generate clicks on social media.
What I have learned in my years studying the role of journalism in civic discussion is that democracies are best served when media coverage focuses on issues that affect society and people's everyday lives and minimizes "horse race" reporting that obsesses over who is ahead in opinion surveys or fundraising.
At stake in Virginia
Journalism matters because elections have consequences.
Virginia is the only Southern state that has not put new restrictions on abortion since the U.S. Supreme Court overturned Roe v. Wade. The legislative elections probably will determine whether abortions remain legal in Virginia through the second trimester, or 26 weeks, of a pregnancy.
Virginia's off-year elections carry national significance because the state is a deep shade of purple.
Virginians favored Democrats in the past four presidential contests, but Republicans swept all three statewide races in 2021.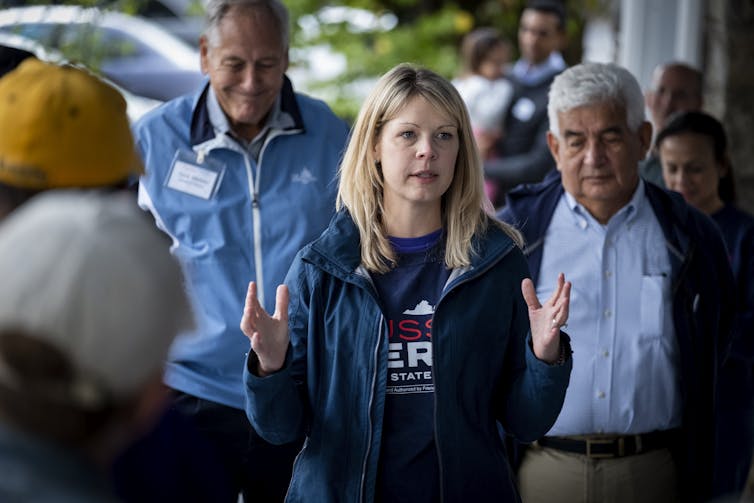 During the 2023 legislative session, Democrats had a 22-18 majority in the Virginia Senate, and Republicans had a 52-48 majority in the state House of Delegates. Because of redistricting and retirements, there are 11 open seats in the Senate and 33 in the House.
Gov. Glenn Youngkin and GOP donors have poured money and political capital into helping Virginia Republicans capture both chambers in order to advance his legislative agenda – and possibly his presidential ambitions.
As a swing state, Virginia is the testing ground for political parties' future campaign strategies.
For instance, Virginia's Republican legislative candidates have echoed Youngkin's call to prohibit abortion after the 15th week of pregnancy except in cases of rape or incest or to save the mother's life.
Youngkin portrays that limit as "reasonable" and "common sense" – an alternative to the outright bans that have drawn voter backlash in other states. But Democrats have called the 15-week proposal a sign that Republicans will impose stricter measures on abortion if they win control of the General Assembly.
Indeed, some Republican candidates say their ultimate goal is to ban all abortions, and Youngkin told an anti-abortion group in 2022, "Any bill that comes to my desk I will sign happily and gleefully in order to protect life."
Informing the citizenry
It's my belief that the most useful news stories for voters are those that drill deep into candidates' positions on pressing public policies.
What are they saying now, and what have they said in the past? Do they send different messages to different audiences? Have they voted or taken other actions on the issue? Have they courted endorsements, contributions and other support from groups with a vested interest in the matter?
Less useful are stories that treat politics as a competitive sport and fixate on who's up or down in the polls or in campaign donations. Such "horse race" journalism may appeal to political junkies, but research shows that it leaves most people cynical, poorly informed and less likely to vote.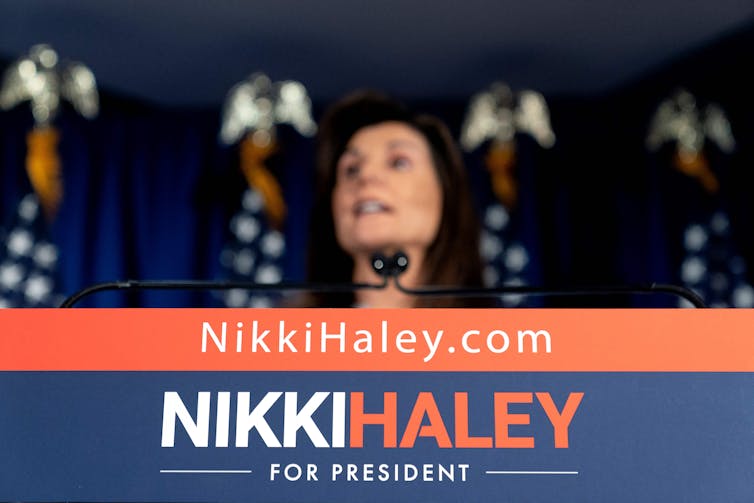 Further complicating election coverage is the blizzard of numbers found in polls and surveys that can make people feel that their votes won't matter. Worse, journalists frequently misinterpret or oversimplify data – ignoring such factors as the margin of error or methodology.
For example, several news organizations cited a Virginia Commonwealth University poll and reported that in a hypothetical presidential matchup, Virginians would favor Youngkin over Biden, 44% to 37%.
But the survey's margin of error was about 5.5 percentage points. That means Youngkin's support could have been as low as 38.5% and Biden's as high as 42.5% – making the results too close to call.
Also problematic are salacious stories like the ones about Susanna Gibson, the Democratic Virginia House candidate who performed in livestreamed sex shows with her husband.
In a competitive media environment driven by social networking, it is hard for journalists to ignore such scandals. But reporters should be honest about the story's genesis – instead of shielding the identity of the Republican operative who tipped them off.
And some outlets seized any opportunity to revisit the controversy, no matter how trivial the news peg.
A final step journalists can take in covering elections is to unpack the shorthand that politicians employ to curry votes. Candidates routinely use focus group-tested catchphrases that sound as appealing as apple pie but obscure far-reaching implications.
For example, when Democrats promote "criminal justice reform," do they mean eliminating cash bail even for people accused of violent crimes?
And when Republicans tout "parental rights," would they allow a minority of vocal parents to dictate the school curriculum for all students?
After Virginia's election, the focus of the national political coverage will turn to the 2024 presidential race – and what happens in Virginia may not stay in Virginia.

Jeff South ne travaille pas, ne conseille pas, ne possède pas de parts, ne reçoit pas de fonds d'une organisation qui pourrait tirer profit de cet article, et n'a déclaré aucune autre affiliation que son organisme de recherche.